Ear infections and kids are a classic pairing, much like Butch Cassidy & The Sundance Kid or peanut butter and jelly. Approximately two million children are treated for ear infections in the U.S. every year, making it the top reason parents take their kids to the doctor in Katy.
A new app might just eliminate those trips to the pediatrician's office.
Limitations of the Otoscope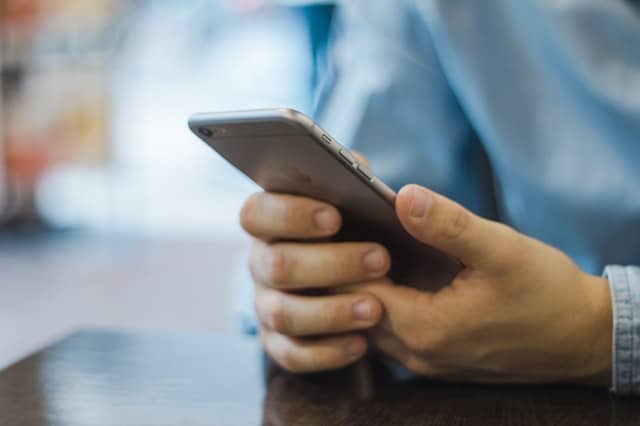 Why do children get ear infections?
Ear infections are a rite of passage for millions of kids. This is mostly due to their anatomy, which isn't yet fully developed. A narrow Eustachian tube and smaller ear canals make fluid buildup more common, leading to pain, swelling, temporary hearing loss and infection.
How reliable is an otoscope?
Any parent who has taken their child to an audiologist is familiar with the otoscope. This lighted instrument allows doctors to peek inside small ears, but it isn't as accurate as you might think.
Computer scientist Justin Chan from the University of Washington equates an otoscope's reliability at "51 percent chance—a coin flip—of telling you whether or not there's fluid in the child's ear." This means often, an ear infection will go undiagnosed, necessitating a follow-up visit a few days later…and unnecessary pain and suffering for the child.
Can a cell phone app identify a hearing infection?
Cognizant of the limitations of the otoscope, Chan and his colleagues at UW took a look at a smartphone app to see if it could provide better detection than an otoscope.
Their results were published in Science Translational Medicine and found that the app was able to detect the presence of fluid in the middle ear 85 percent of the time—much greater than the otoscope and on par with the more advanced tools an ear, nose and throat specialist would rely on.
Best of all, the app is easy to use and requires nothing more than a small paper cone, which can be made at home. Parents simply insert the cone in the outer portion of their child's ear until it emits a chirp; a built-in machine learning algorithm is then able to determine whether a sound is produced in response.
This corresponding sound is a positive indication of an ear infection. Chan compares it to tapping on a wine glass. "Depending on whether it's empty or not," he explains, "It's going to sound different."
Is the app availalbe yet?
The app isn't quite ready for the general public; more testing needs to be done first in order to verify the promising early results. The initial sample size was small, totaling only 98 patients, so a larger pool of participants is needed.
Chan and his team anticipate the results will be equally positive and envision the app providing more information than simply the presence of fluid in the ear.
It could allow parents to share the results with their child's doctor electronically, saving them a trip to the clinic. Should the pediatrician decide a specialist is needed, an appointment could be scheduled on the spot.
The team is hopeful that the app will be available to download for both Android and iPhone users in about a year.
If you'd like more information on treating your child's ear infection, contact a hearing specialist in Katy.
---
Related Hearing Loss Posts:
---
Our Katy Audiologist Office Location
Katy
21715 Kingsland Blvd
Katy, TX 77450
(281) 578-7500