Offering the best hearing care west of Houston since 1986.
Welcome to
Today's Hearing
We pride ourselves on providing our patients with a comfortable, professional atmosphere with a team that is trained on the most up-to-date hearing technology. Our owner, Dr. Mary Sue Harrison, has decades of experience as an audiologist, and we will do everything we can to make you feel at home.
Totally professional. They follow Dr. Cliff's best practices, including real ear measurements. Excellent communications- good at listening and explaining. This is the place to go.

R.M., Google Reviews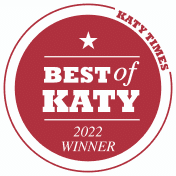 Voted Best of Katy since 2015!
Our Locations
Katy Office
Mon: 8:00am - 5:00pm Tues: 8:00am - 5:00pm Wed: 8:00am - 5:00pm Thur: 8:00am - 5:00pm Fri: 9:00am - 3:00pm
Sealy Office
Tues: 8:30am - 4:30pm By Appointment Only