Some cancer treatments may cause hearing loss or ringing in the ears, also known as tinnitus. The hearing loss can go away after cancer treatment or be lifelong. It's helpful to learn more to discuss with your doctor if you're facing cancer treatment.
Types of Hearing Loss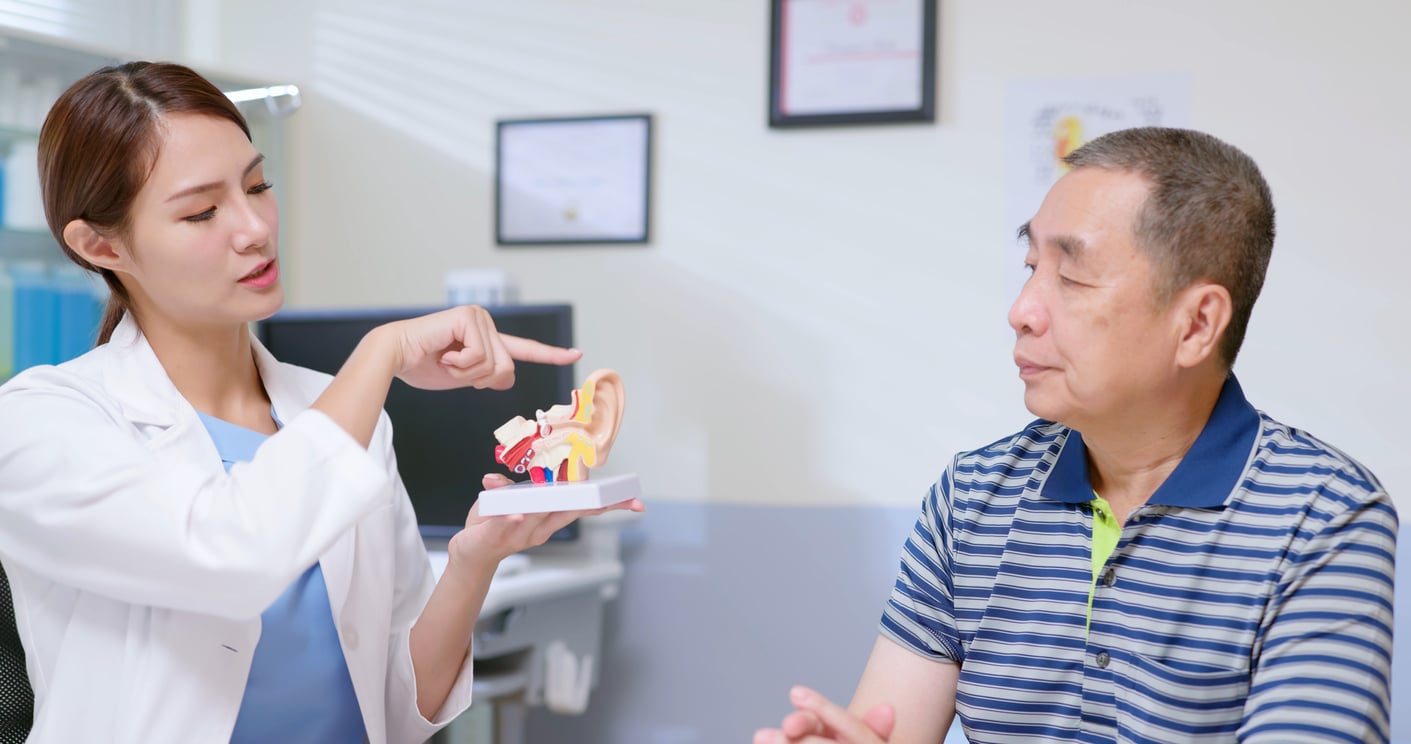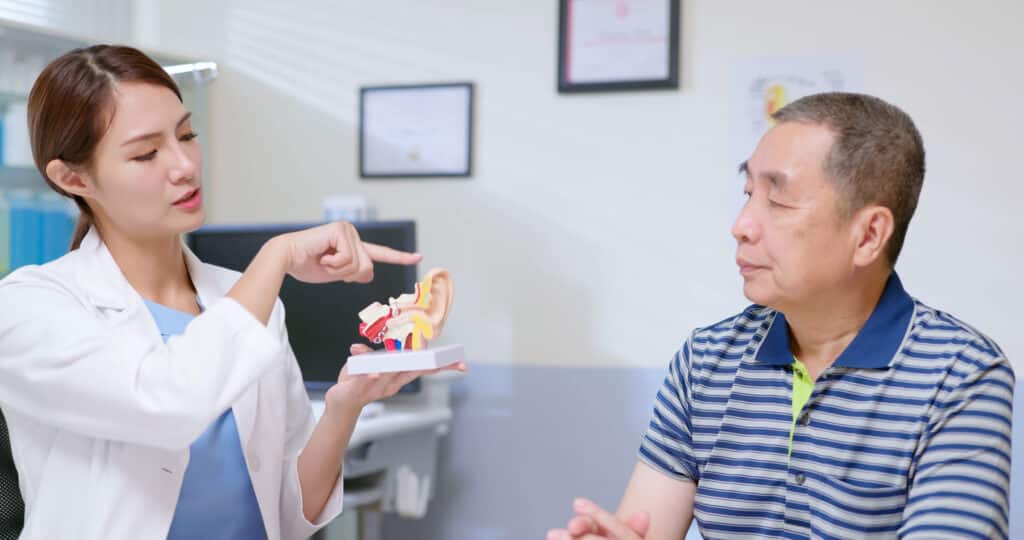 There are a few types of hearing loss and tinnitus to be aware of, regardless if you or a loved one are undergoing cancer treatments.
Types of hearing loss:
Conductive hearing loss: hearing loss when something, such as earwax, blocks the outer or middle year. It can often be resolved with medical treatment.
Sensory nerve hearing loss: when the inner ear or auditory nerve is damaged, often resulting in irreversible hearing loss.
Subjective tinnitus: buzzing, ringing or other sounds in one or both ears that only you can hear. It can be caused by damage to any part of the ear or nerves in the ear.
Objective tinnitus: buzzing, ringing or other sounds that your doctor can also hear. This is a rare form of tinnitus, often caused by blood vessels or muscles tightening.
You may wonder how cancer treatments can cause these forms of hearing loss. There are various treatments for cancer that could impact your hearing in different ways. Some people are also at a higher risk of developing hearing loss from cancer treatment than others. Age, co-existing conditions and the type of cancer treatment you receive could all be factors.
Treatments that could cause hearing loss:
Chemotherapy can damage your ears, resulting in hearing loss.
Radiation therapy treatment to the head, ear or brain can damage parts of the ear, resulting in hearing loss.
Surgery to treat cancer can cause damage to parts of the ear, resulting in hearing loss.
Some medications such, as antibiotics, anti-inflammatory drugs and other medications taken alongside treatment, can also cause hearing loss.
Tinnitus will often be the first symptom of hearing loss when undergoing chemotherapy. With other forms of cancer treatment, you may experience vertigo, have difficulty hearing background noise or notice people's voices sound quieter or different.
If you experience any symptoms of hearing loss while undergoing treatment for cancer, you should let your doctor know. Your doctor will be able to work with you on symptom management options so you can protect your well-being.
If you have questions about hearing loss or want to schedule a hearing test, contact Today's Hearing.