You use more than just your ears to hear; your brain plays a large role in the hearing process. When you choose not to seek treatment for your hearing loss, this can put extra stress on your brain and lead to an increased risk of cognitive decline and dementia. Hearing aids can help prevent this and improve your brain function.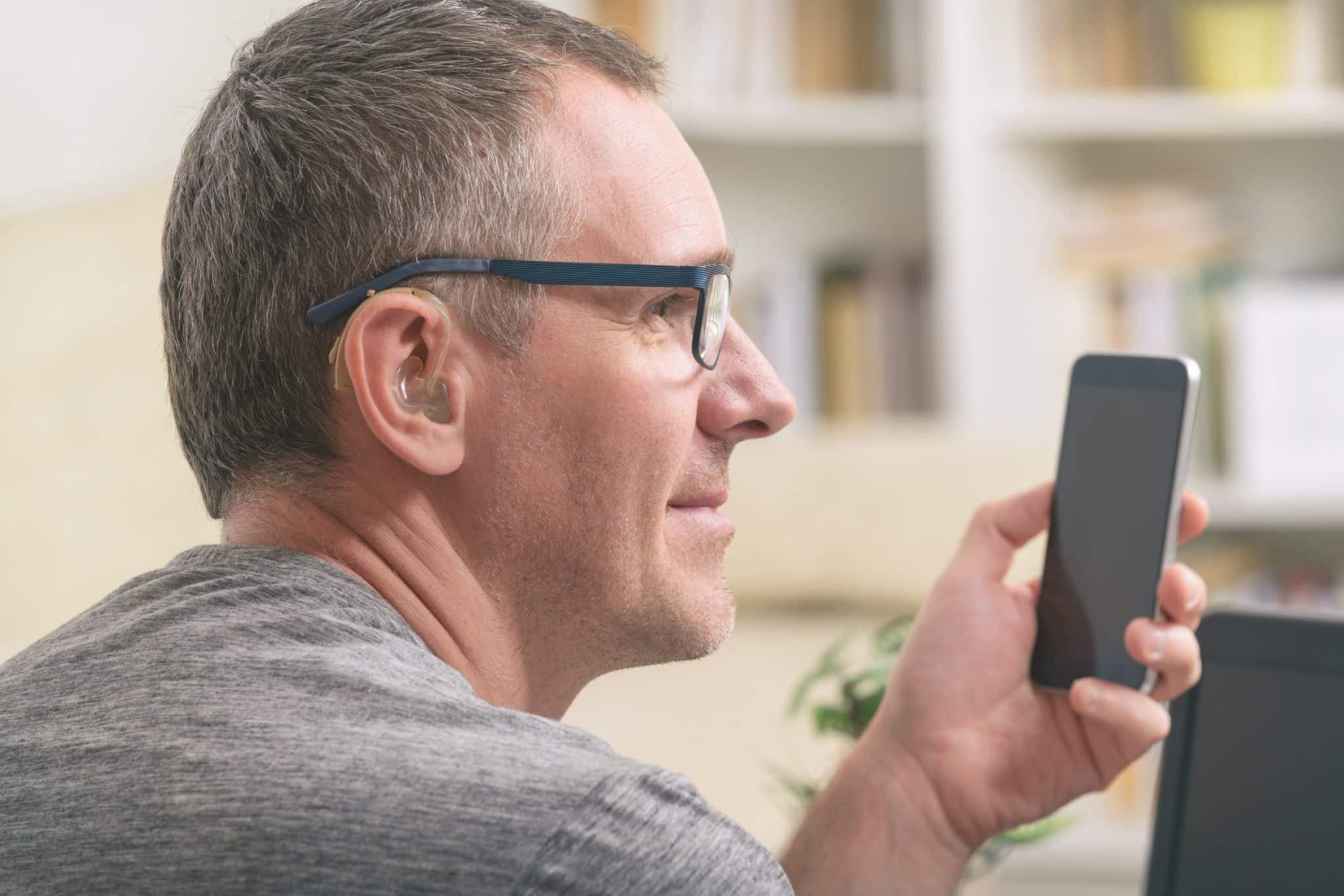 Multiple studies linked untreated hearing loss with cognitive decline. One of the most cited studies enrolled at 639 participants between the ages of 36 to 90. Over 12 years the researchers measured the participants' hearing loss and cognitive abilities. They determined that hearing loss was independently associated with dementia.
Once untreated hearing loss and dementia were connected, researchers were interested in determining if hearing aids could improve cognitive function.
A 2016 study published in the American Journal of Audiology examined the effect hearing aid use had on cognitive test performance. Participants with diagnosed sensorineural hearing loss between the ages of 54 to 64 years were fitted with hearing aids. They were instructed to use the devices for eight hours each day over the course of the six-month study. Cognitive tests were administered before the use of hearing aids, while they were using of hearing aids and following the use of hearing aids.
The researchers found that all participants showed significant improvement on cognitive test while using hearing aids, including:
14% improvement in working memory.
20% improvement in selective attention.
14% increase in brain processing speed.
Importance of Keeping Your Brain Fit
Keeping your brain fit and active is key to maintaining your brain function. For decades doctors have recommended older adults work to keep their mind sharp through hobbies, crossword puzzles and social interaction. In addition to going down to Five Below to pick up a puzzle, consider investing in your hearing health. Hearing aids can do a lot to improve your mental, physical and overall well-being.
To learn more about the benefits of hearing aids or to schedule an appointment with a hearing expert, contact Today's Hearing now.