Hearing Care Services in Katy and Sealy, TX
Today's Hearing offers a wide range of hearing care services to residents of Katy and Sealy, Texas and surrounding communities. We have been serving the Katy area since 1986 and recently expanded our services into the greater Sealy area. Our staff has more than 70 years of combined experience. One of our goals is to maintain a warm and welcoming environment in order to reduce the level of anxiety that many clinical settings can have.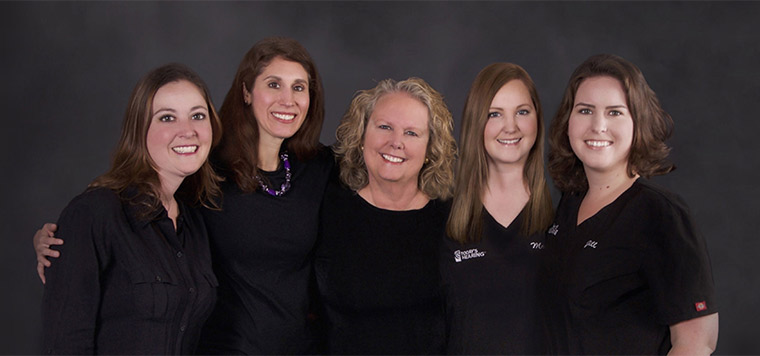 Today's Hearing provides professional, friendly services with quality results to those in need of hearing evaluations, hearing aids, earplugs and custom ear molds, in-ear monitors for musicians, hearing aid cleaning and repair, and other audiological services. Our patients reside all around the world and some of our clients include U2, Aerosmith, Dave Mathews Band and NASA.
Helping to Improve Your Hearing Health
Should you need assistance with your hearing, you can be confident that our team will provide a solution geared toward your unique needs. We want our patients to feel at home, which is why we are dedicated to helping our patients hear life, family gatherings, social groups, and special events. Hearing is what connects us, and nothing makes our day more than helping you get connected again.
Dr. Cliff Approved Network
As a provider in Dr. Cliff's Approved Network, Today's Hearing follows best practice guidelines for audiologic management of adult hearing loss and provides the highest level of hearing care. Dr. Cliff Olson is one of the most well-known audiologists in the world, putting out consumer-focused educational videos about hearing loss treatment options and the importance of hearing aids. Only practices providing exceptional hearing care are admitted into Dr. Cliff's exclusive network.
Call Today's Hearing at (281) 578-7500 for more information or to schedule an appointment.
Today's Hearing
Katy Office
21715 Kingsland Blvd #105
Katy, TX 77450
Phone:
(281) 578-7500
Hours:
Mo-Th: 9am-5pm
Fr: 9am-3pm
---

Sealy Office
330 Main St., Suite 1C
Sealy, TX 77474
Phone:
(979) 627-7771
Hours:
Mo-Th: 9am-4:30pm
Fr: 9am-12pm
---