Facebook Challenge Winner
Congratulations to Alfredo D'Uva for winning our June Facebook Challenge and receiving the most likes on our Facebook page. Thank you to all who participated and shared photos. We love to hear from our patients. Send us your likes, comments, and reviews on our Facebook page. Thank You!
Moisture and Hearing Aids
July is a hot and sweaty month. Moisture can really be a nuisance for someone with hearing aids. Here are a few tips to help keep those hearing devices running through these hot months.
Tip #1 Use a dry cloth or tissue to wipe the outside surface clean, a clean toothbrush or small brush to remove visible debris.
Tip #2 Use a dryer or jar with desiccants at night to remove excess moisture.
Tip #3 We highly recommend having your devices cleaned in the office at least once every 3 months. Professional tools can get to the smallest crevices of the hearing aid and a professional inspection could detect any hidden problems.
Listen and Win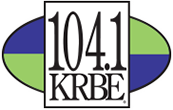 Hear our commercial on 104.1 KRBE from now until August 5th. Be the first to call after hearing our commercial and win a free hearing screening and a set of Tiffany glasses. Call (281) 578-7500
Oticon Opn Firmware Update Reminder
The new firmware update was released in June for all Opn hearing devices. There is no cost for this update. Optimize the performance of your device, call the office to schedule an appointment with your audiologist.
Oticon's Rechargeable option is available. Current Opn users are able to convert their devices to rechargeable devices. $500 for the conversion, includes rechargeable battery doors, 2 rechargeable batteries and charging kit. Appointments are required to receive the conversion kit.