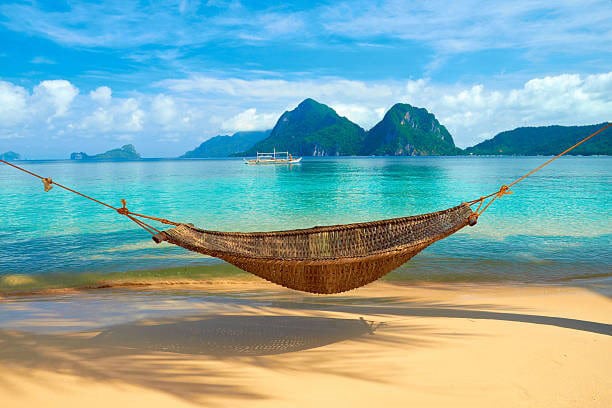 What YOU need to know about Summer Hearing Aid Care
Moisture and condensation don't take a vacation when it comes to the change of seasons. The risk of exposure to moisture increases in the warmer months. And moisture isn't the only problem; summer also brings a whole host of other challenges for hearing aids that usually aren't an issue in the winter.
MOISTURE:
Perspiration: Outdoor activity in summer heat means perspiration. Summer draws people outdoors and activities like golf, tennis, gardening, or attending a BBQ on a hot day mean perspiration that leads to moisture build – up in your hearing aids. Moisture can damage microphones and receivers and even lead to corrosion of battery contact points.
Humidity: Unless you live in an area that can be described as having a dry heat in the summer (and we DO NOT), humidity is a weather complication you don't have to think about as much in winter. Humidity can wreak havoc on hearing aids just like perspiration can due to the moisture build – up.
Pools: Millions of people cool off in pools in the summertime, and odds are you will be one of them. Your time spent poolside gives you another level of hearing aid care to consider. Avoid selecting an area where you are likely to be splashed, and you shouldn't swim with hearing aids. Keep them in a waterproof container while at the pool.
Salt Water: If you are heading to the ocean for relaxation, sailing or water skiing, avoid exposing your hearing aids to salt water. When salt water dries, it leaves behind crystals that can permanently damage hearing aids.
DEBRIS:
Sand: Summer care should also include preventing sand from entering hearing aids. Summer brings opportunity for trips to the beach, but be careful, because sand can clog the microphone and tubing, leading to permanent damage.
Sprays: Sunscreen and bug sprays can clog your hearing aids' microphone ports, so it is best to remove your hearing aids before spraying. Clean your hearing aids thoroughly with the tools provided by your hearing care professional if you accidentally spray them with sunscreen or bug spray.
HEAT:
Hearing aids left exposed to sunlight are susceptible to damage. Made of plastic, hearing aid casings can melt if left for too long in direct sunlight. If you remove your hearing aids while outdoors, store them in the shade. Also avoid leaving your hearing aids in the car. In hot weather, temperatures in a car can soar as high as 150 degrees causing serious damage to both the casings and the batteries.
Almost all hearing aids manufactured today offer some level of nano-coating. Nano-coating is a special coating applied to hearing aids that causes liquid or condensation to bead up or roll away.
Summer fun doesn't have to damage your hearing aids. Just remember, with just a little extra care and attention you can enjoy your summer and keep your hearing aids in tip – top shape.
And we are ALWAYS happy to help with your hearing aid care needs! Call us at (281) 578-7500 for any questions!
---
Have You Heard About Our Loyalty Program?
Here at Today's Hearing, we understand purchasing hearing aids is a lifetime commitment. As a THANK YOU to our loyal patients, we offer a discount on your next hearing aid purchase!
$500 off for a pair of hearing aids purchased 5 years ago or less
$250 off for a pair of hearing aids purchased over 5 years ago
CALL (281) 578-7500 FOR AN APPOINTMENT TODAY & TAKE ADVANTAGE OF OUR LOYALTY PROGRAM!
---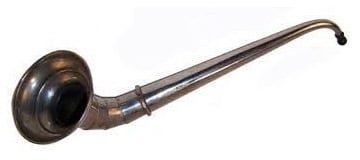 A History of Hearing Aids
The recorded history of hearing loss goes back hundreds of years. Hearing aid technology is still evolving and is far from perfect but looking back through the years of technological advances certainly allows us to put any complaints about modern hearing aid technology in clear perspective.
13th Century to 19th Century:
As early as the 13th century, those with hearing loss were using hollowed out horns of animals such as cows and rams as primitive hearing devices. It wasn't until the 18th century that the more "modern" ear trumpet was invented. Funnel-shaped in design, ear trumpets were man's first attempt at inventing a device for treating hearing loss. It worked by collecting sound "funneling" it through a narrow tube into the ear. Unfortunately, ear trumpets remained the only option until electricity and the telephone were invented in the 19th century.
19th Century to 20th Century:
The invention of the telephone combined with the application of electricity in the 19th century had a tremendous impact on the development of hearing aids. People with hearing loss quickly realized they could hear a conversation better through the telephone receiver held up to their ear than they could in person. In 1870, Thomas Edison (who had a hearing loss), invented a carbon transmitter for the telephone which amplified the electrical signal resulting in the technology for carbon hearing aids.
1921-1952:
Beginning in the 1920's, hearing aids using vacuum tubes were able to increase the sound level tremendously because the tubes controlled the flow of electricity better than carbon. The problem was they were the size of FILING CABINETS! By 1924, the tubing size had been reduced so all the components could fit in a small wooden box, with a receiver that the user held up to the ear. But they were still heavy, bulky and conspicuous, and amplified ALL sound.
In 1938, Aurex introduced the first truly wearable hearing aid, consisting of an earpiece, wire and receiver that could be clipped to the user's clothing. It also required the use of a battery pack that had to be strapped to the user's leg!
The late 1940's saw the production of hearing aids with circuit boards and button-sized batteries, allowing the batteries, amplifier and microphone to be combined into one portable unit. However, it still had to use an individual ear piece with wires that made them unappealing cosmetically.
Mid-20th Century:
The move to smaller, more discreet hearing aids finally got underway in 1948, when Bell Telephone Laboratories invented the transistor. A transistor is a switch that controls the movement of electrons and electricity. They can start and stop the flow of a current and control the volume of a current, making it possible to have multiple settings in one device. The transistor technology not only enabled hearing aids to be made smaller, they could finally be worn either completely inside or behind the ear.
Late 20th Century:
Eventually hearing aid manufacturers developed the ability to make the transistors out of silicone, enabling hearing aids to shrink even further. Zenith Radio, in the 1960's, introduced a version where the microphone went in the ear and was connected by a small wire to an amplifier and battery unit that was clipped to the ear. This technology stayed largely the same until the 1980's. Then digital signal processing chips were introduced to hearing aids. In 1996, the first fully digital hearing aid model was introduced.
21st Century:
By the year 2000, hearing aids had the ability to be programmed, allowing for user customization, flexibility and fine tuning, and by 2005 digital hearing aids represented about 80% of the hearing aid market. Digital technology is the same circuitry that is used in cell phones and computers. Today's hearing aids can adapt to different listening environments and be connected to other high-tech devices such as computers, televisions, and telephones.
We've come a long way since ear trumpets, and hearing aids continue to evolve as technology advances. On the market today are products with rechargeable batteries, telecoils, Bluetooth, and FM connectivity.
Not sure if your hearing aid is in the 21st century? Call us at (281) 578-7500 to talk about the future of your hearing aids!