We all deeply appreciate the risk and sacrifice that the men and women of the Katy Fire Department and other firefighters across the country make to keep their communities safe.
While risks like smoke inhalation and injury are obvious, you might be surprised to learn that people who fight fires are at a greater risk of hearing loss.
 Why Being a Firefighter Can Put Your Hearing at Risk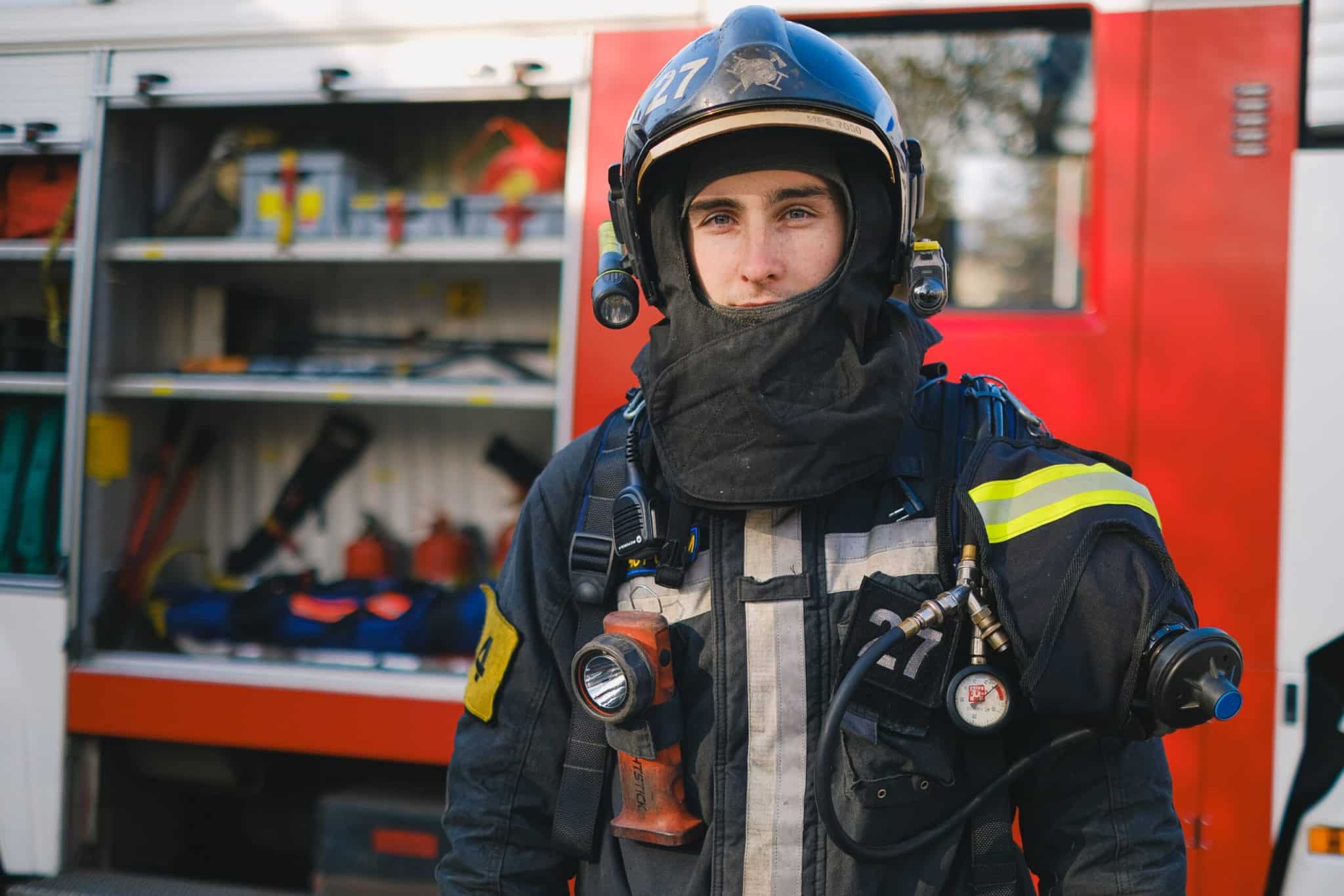 Firefighters are exposed to a variety of loud noises that exceed 85 dB during their job. Any noise over this volume has the potential to damage the hair cells of your inner ear and lead to hearing loss. The louder the noise, the less time it takes for damage to start to occur.
Some examples of activities that expose firefighters to harmful volumes include:
Riding in the fire engine while sirens are blaring
Sirens, bells, whistles and other alerts in the firehouse
Using chainsaws and other equipment to cut through metal
Operating water pumps
Using power fans to remove smoke from buildings
Shouting to communicate with civilians and other firefighters
Preventing Hearing Loss on the Job
While hearing protection devices exist that can help protect your hearing, the issue is complicated for some firefighters.
A 2008 study assessed the attitudes of firefighters about their risk of hearing loss. While researchers found that many acknowledged the risk of hearing loss, they also reported feeling concerned that hearing protection could interfere with their ability to hear commands and other essential information during an emergency.
However, in order to prioritize hearing as well, it's important that firefighters are encouraged to wear hearing protection devices like earplugs and earmuffs any time that doing so wouldn't actively be hindering job performance.
Additionally, other policies can be put in place to help minimize the risk of hearing damage. These include:
Improved monitoring of noise levels in the workplace
Engineering controls to help reduce noise exposure
Provide annual hearing tests for firefighters
Hold ongoing trainings about hearing safety
When To Get a Hearing Test
Firefighters and anyone else who experiences noise-induced hearing loss may have symptoms that come on gradually. So gradually, in fact, that you might not even notice a problem at first. Keep an eye out for early signs of hearing trouble, and schedule an appointment for a hearing test if notice any of the following:
Ringing in the ears (tinnitus)
Voices sound muffled
You have to turn the volume up louder on the TV or when listening to music
You struggle to follow conversations in loud environments or when multiple people are talking at once
Phone conversations become harder to understand
If the results of your hearing test indicate hearing loss, your audiologist will likely recommend treatment with hearing aids. Treating hearing loss helps improve your ability to communicate with others, hear important information on the job, and can help prevent further hearing damage.
For more information or to schedule an appointment, contact Today's Hearing today.