What's there to do on a Saturday night in the West Houston, Texas area when you want to spend quality time with the family but also want to leave the house? January is a weird month; most of us are exhausted from the rush of the holiday season and are still too full from our office's cookie exchange to want to go out for a nice meal. Answer, you go to the movies.
While this sounds like a great solution for some, those who use hearing aids to treat their hearing loss may be skeptical. The surround sound, noisy guests and background noise all mix together to form an impossible task.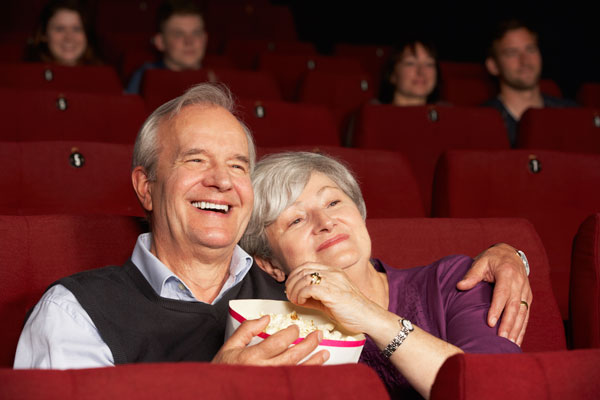 Fortunately, there are systems in place for just such an event. Hearing loops, infrared and FM are all types of assistive listening systems. They rely on a telecoil, which is a component of most modern day hearing aids. A telecoil (also commonly referred to as a t-coil) works as a miniature wireless receiver. It picks up electromagnetic signals and turns those signals back into sound within the hearing aid.
While any of these systems can be used, a hearing loop is typically the one used in a movie theater. The hearing loop is made up of three parts: a sound source, an amplifier and a thin loop of wire that surrounds the room. As long as you are within the wire loop, the sound picked up by the amplifier is passed directly into your hearing aid, eliminating any distracting background noise.
If you are worried about your local neighborhood movie theater being equipped with such a fancy device, never fear. In 1990 the Americans with Disabilities Act required that all places of public accommodation with fixed seating that either accommodate at least 50 people or have an audio amplification system (or both) must provide an assistive listening system.
Don't let your hearing loss get in the way of a good time. If you have any questions about how to get the most from your hearing aid, contact your Katy audiologist serving west Houston, Fulshear and Brookshier.